Importance Of GPS Tracking Device For Movers And Packers In Mumbai
Among all the sectors, which need GPS tracking solution, Movers and packers companies top the charts. There are many beneficial ways associated with a tracking device while dealing with movements of the company and personal assets. These are likely to be benefitted through proficient GPS service. For larger firms, which handle 10 to 20 projects on a day, use of the efficient master control is a must. This is used for tracking the movement of vehicles and reduces any hassle if related to vehicle management. There is a wide amalgamation of GPS solutions, which have already enhanced the working experience of movers and packers companies.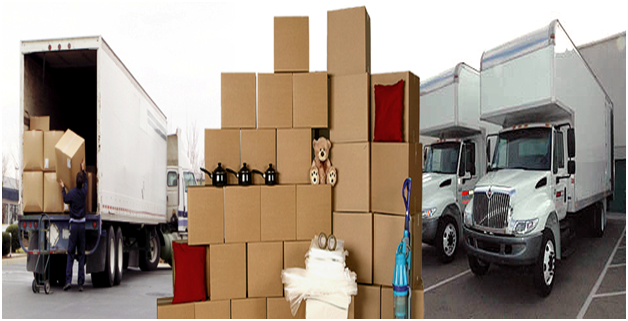 Identifying real position of vehicles
Project managers and vehicle operators keep a close watch on all vehicles, which are already on their way to deliver products. For that, this GPS tracking device is an essential part. It helps the managers to track their vehicles 24 hours and seven days in a week continuously. The tracker needs to be installed in the vehicle, to keep a note of their movement. Any good tracking device came handy with a UI and integrated Google Map. This helps to track the geographical position of your vehicles, displayed on the map in icons.
Set up multiple alerts
Whether a vehicle reached the pre-destined location, or they are delayed due to some road accidents, the administrator will get to know about all these details through GPS tracking icon. Reliable Movers and Packers In Mumbai now use this machine to set alerts, whenever such negativity takes place. On the other hand, alerts can be set for any fuel recharge, siphoning alert and even over speed issues. If the engine of your vehicle is not working properly, you will get alerts on your tracking device. These alerts are sent finally to mobile devices of administrators and help him to take actions immediately.
Emergency buttons for help
To ensure that your chosen vehicles with assets are in safe condition, good GPS tracking solution comprises of panic button feature. These buttons are mainly SOS senders. Crew members are invited to press this button and help the authorities to know about the right time when the vehicle was attacked. Even if the vehicle is stuck in the middle of the road or hijacked, these alerts will be sent to administrator's device. Now, sending a rescue team in that area is an easy task to follow. It will not just be prompt, but with fully secured intention.
More about GPS device
Reliable tracking devices are waterproof in nature and help in offering greater data safety. These are powered by internal battery backup. Therefore, it will now run for a longer span of time. Motions Sensors are attached to the devices of Movers and Packers In Mumbai, to store accurate data and live information. Some devices are associated with immobilization features. Using simple algorithms, these devices will help you to track the routing of the vehicle. You have the liberty to record any route if you want and play it later as your road guidance. Alerts are sent via SMS or e-mails.